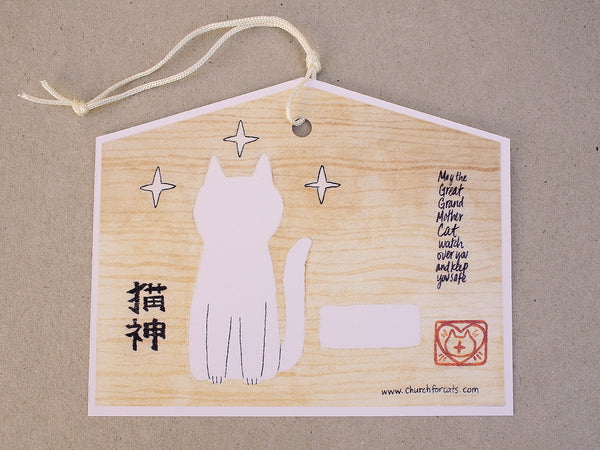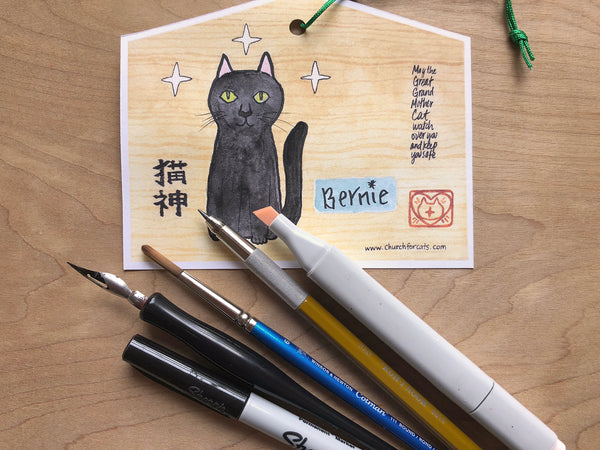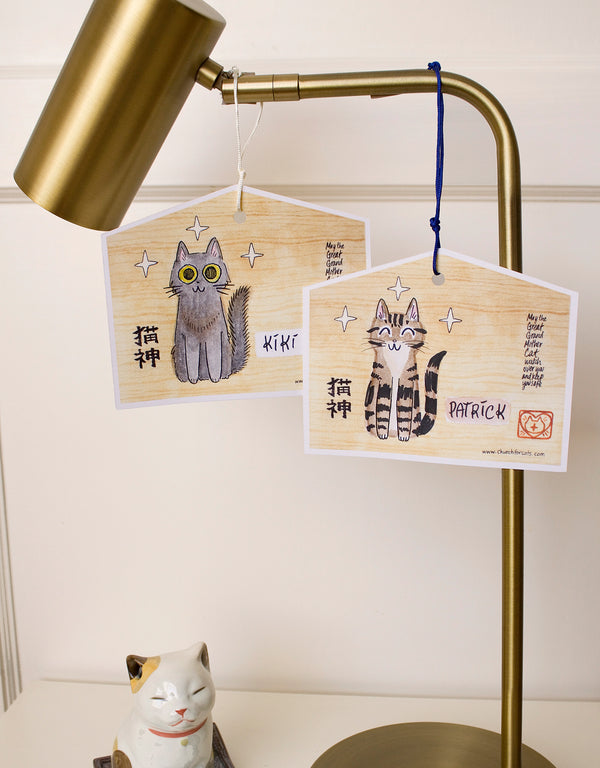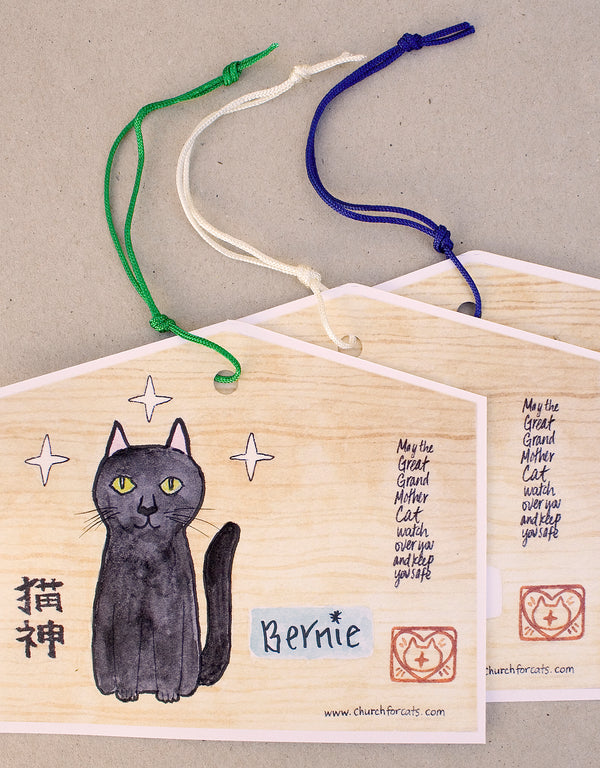 Make a wish, honor the memory of a feline friend, show the world how special your cat is!
These blessing cards are customizable; fill in the details of your favorite feline! You can even share it by emailing a pic or posting to instagram @thechurchforcats
Inspired by ema wooden plaques, the Japanese text means "cat spirit". Great holiday gift for cat lovers! Approximately 5.25" x 4.25" on acid-free, carbon-neutral, recycled card stock.
Choose the color of the cord: ivory, blue, or green.
Also available in our Gift Wrapped Book Set!
We custom print each order, please allow 2-3 business days for printing before the item ships.