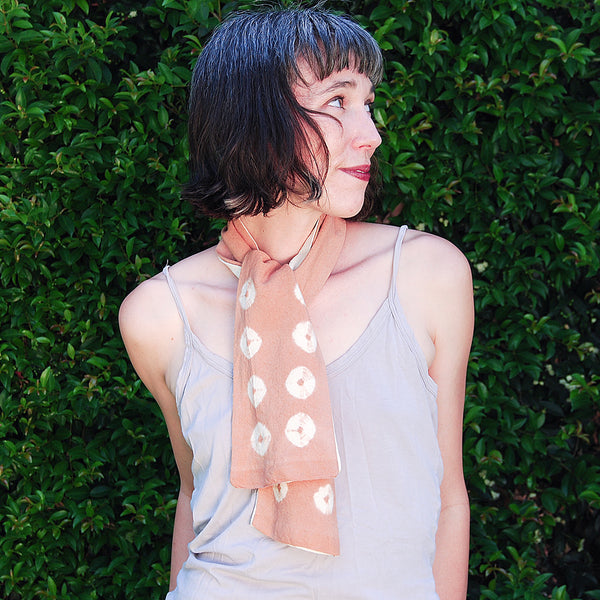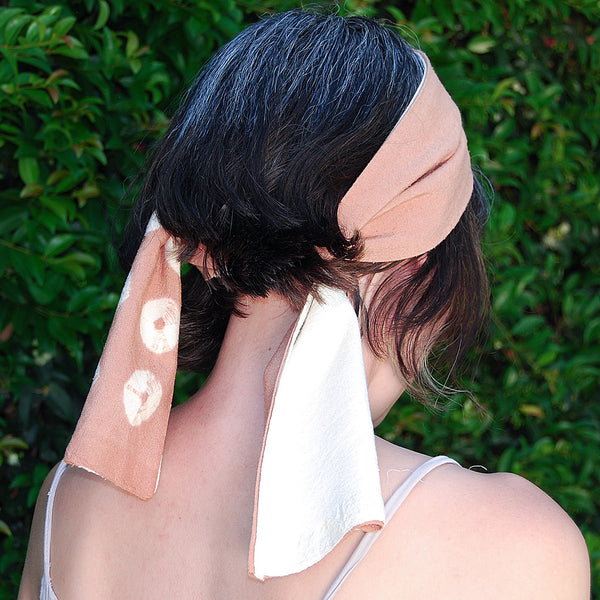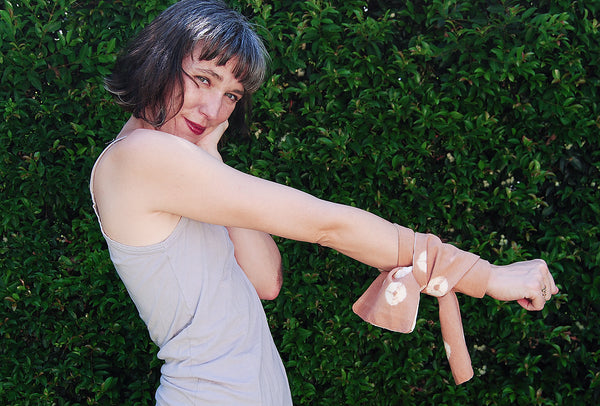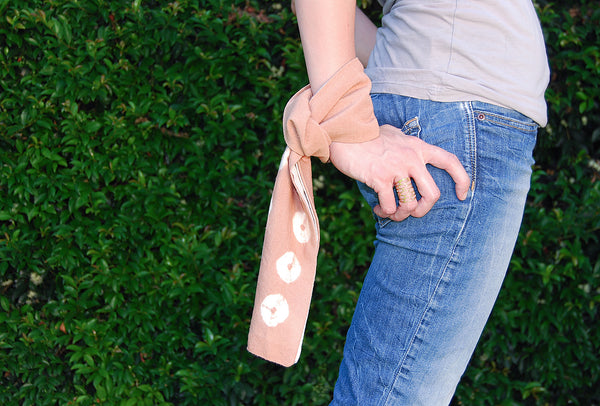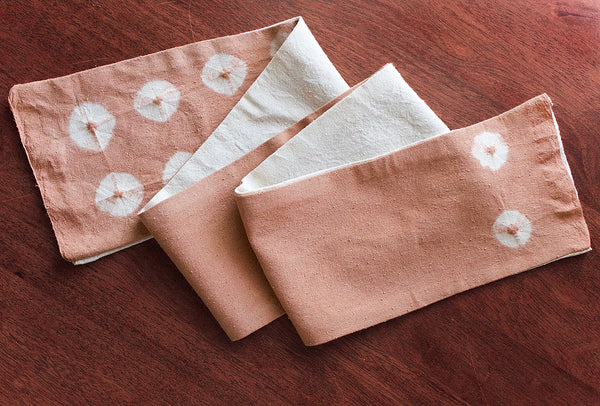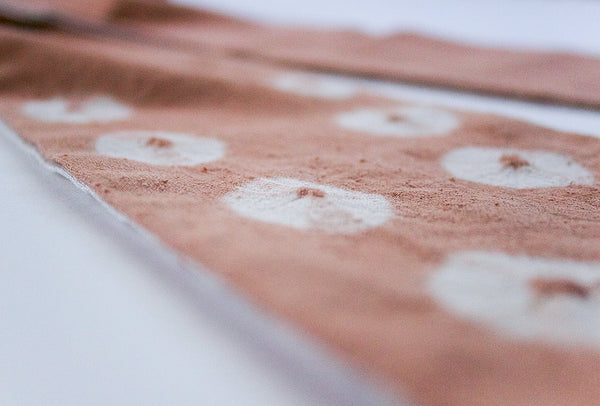 The Holly-dyed Peace Silk Scarf is naturally dyed with foraged California Holly and is designed with a shibori resist. Holly dyes shades of warm yellows to salmon pinks to reds.
sewn to order and hand-dyed
silkworm friendly raw peace silk
locally foraged, hand-crafted dye
one of a kind, color and dyed elements will be unique and while similar, will not be an exact match to what is pictured
want a different color? we customize everything. email and let us know: nextofkin.studio@gmail.com
Please allow 2 -3 weeks for the making of your made-to-order piece. 
This item is made in one size only, please see measurements before buying.
Approximate Measurements: Length: 42" Width: 4.5"
What is peace silk? Please see our Materials and Process page for more info.