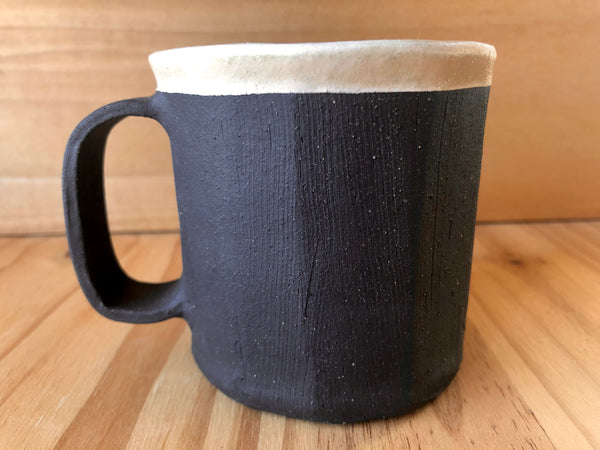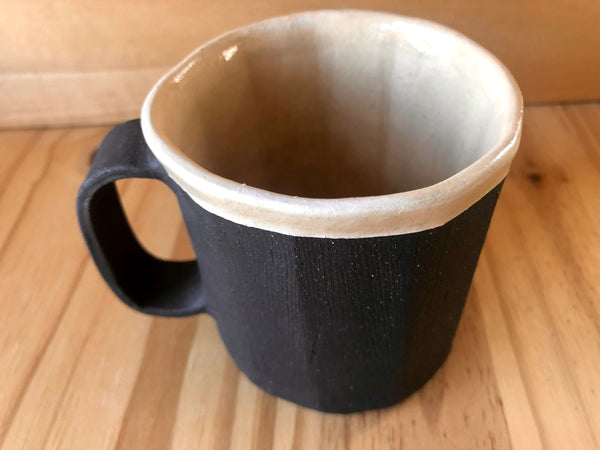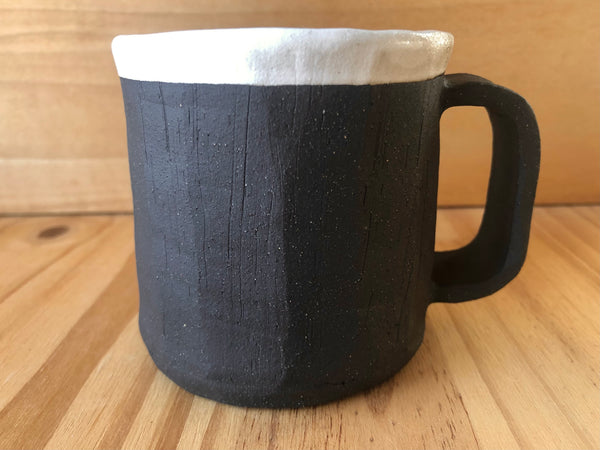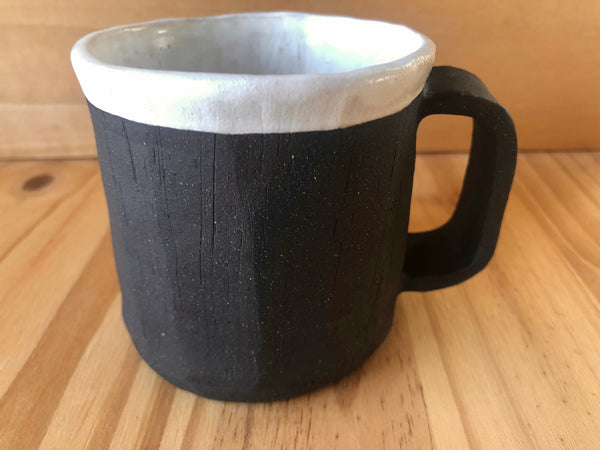 Perfect for dark roast coffee, black teas and hot chocolate, your dark roasted beverage will glisten decadently in these pleasant mugs. The mug is left unglazed on the exterior to show off the deep graphite brown color of the clay. The interior and rim are glazed either white or ivory beige to give a smooth finish.
Approximate size: 3.5" high x 3.25" diameter at rim x 4.25" overall width (handle included) 
Food-safe, dishwasher safe.
We have sold out of this series! We will be making more so stay tuned by signing up for our newsletter or following us on instagram.
Items usually ship within 2-3 business days.