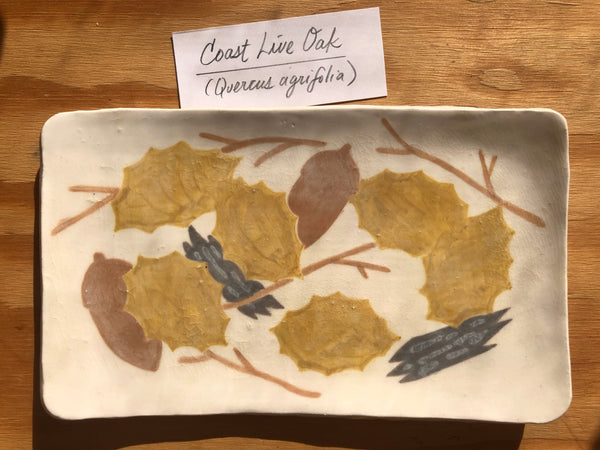 Oak Floor Plate is a medium sized porcelain plate for enjoying sweets or nuts. Hand painted to resemble the abundance found beneath the canopy of an oak tree. The leaves, stems, acorns and bark form the forest floor that protects the ground that the oak is growing in. 
One-of-a-kind and hand made. Only 1 available.
Food-safe, dishwasher safe.
Items usually ship in 2-3 business days.