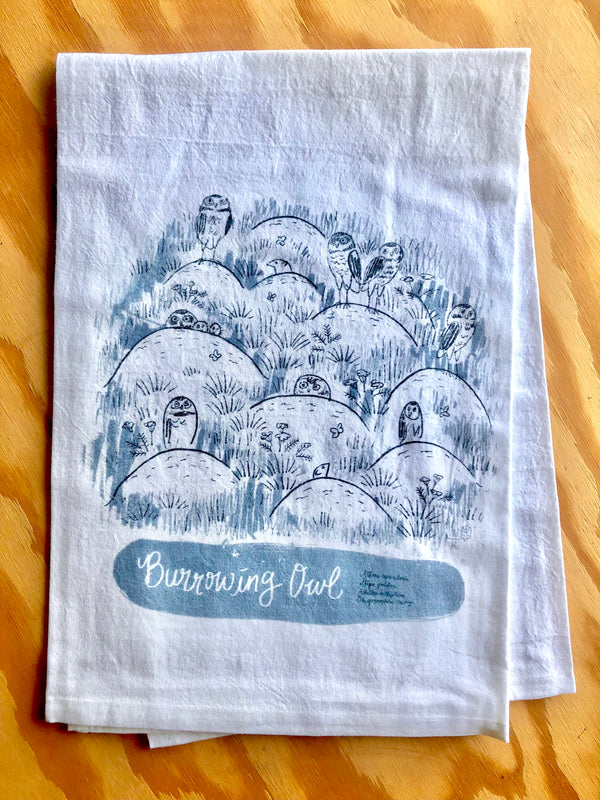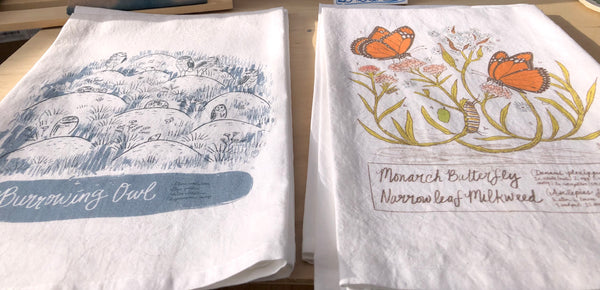 Limited edition flour sack tea towels featuring the burrowing owl in it's native prairie habitat. Original illustration printed on 100% cotton. 10% off if you buy two or more, automatically applied at check out.
Burrowing owls make their nests underground (usually in abandoned rodent burrows) and are active both day and night. Once common in California, Western Burrowing Owl breeding populations have declined more than 60%, mainly due to habitat loss. We hope to share the beauty of this little owl with you through our tea towels.
Items usually ship within 2-3 days of your order.