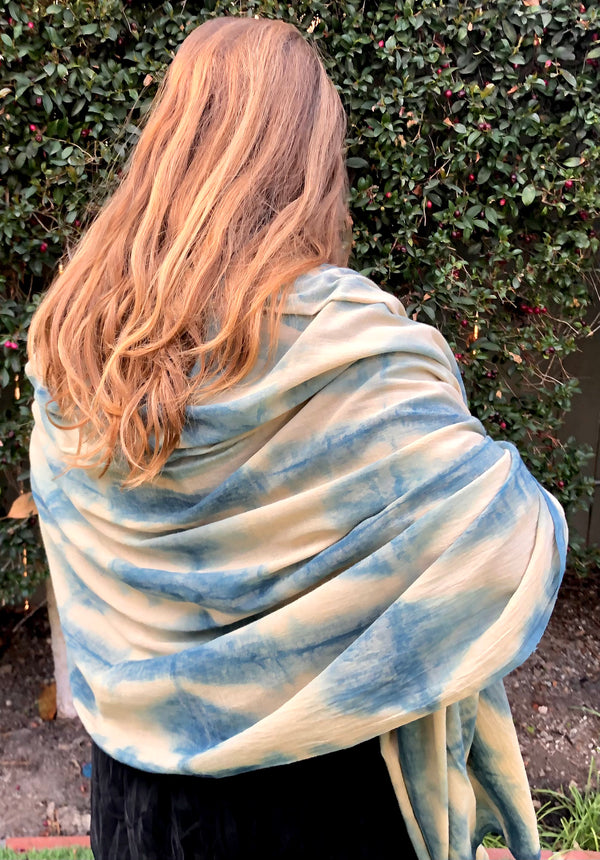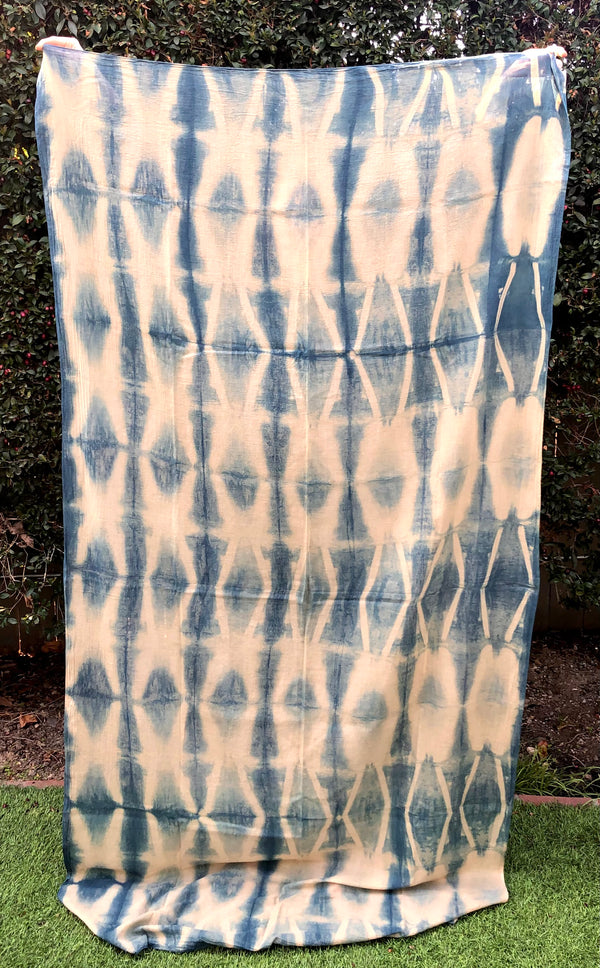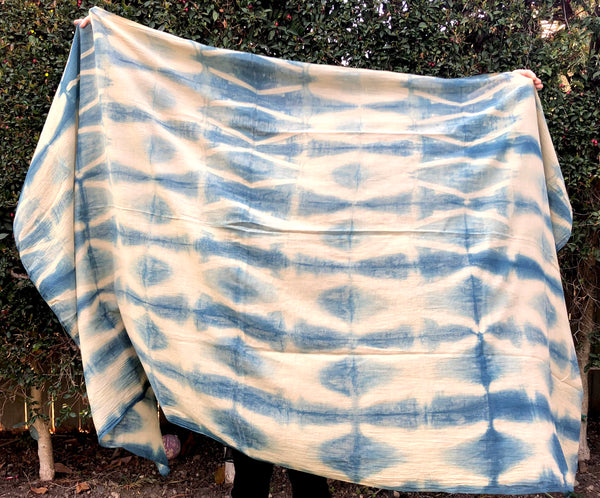 Our shawl is hand-dyed with an organic indigo vat and majestic oak. The fabric is a lightweight sumptuously soft organic cotton that drapes beautifully and has a rolled hem. Pair it with your favorite dress or tank for an evening out or wear it as a scarf.  
hand-dyed
lightweight, organic cotton
sustainably sourced plant based dye
one-of-a-kind
Approximate Size: 42" x 90"
Items usually ship within 2-3 business days.