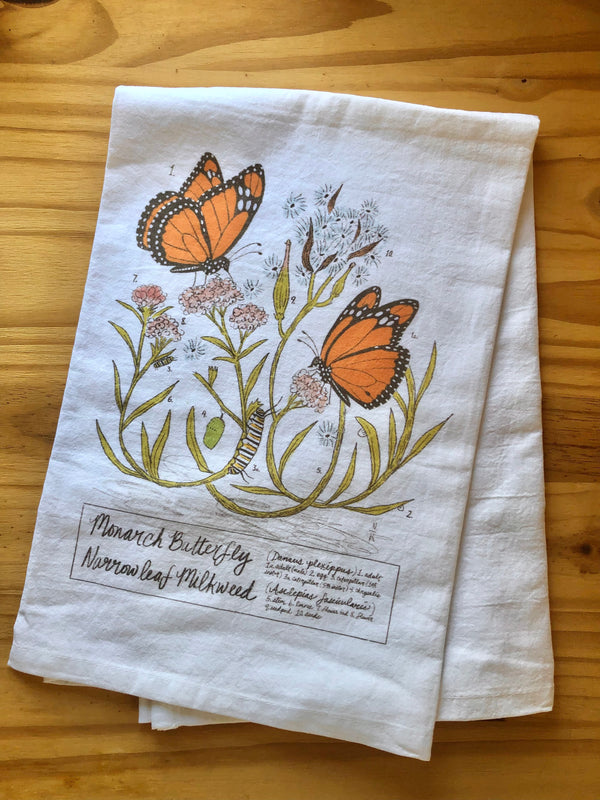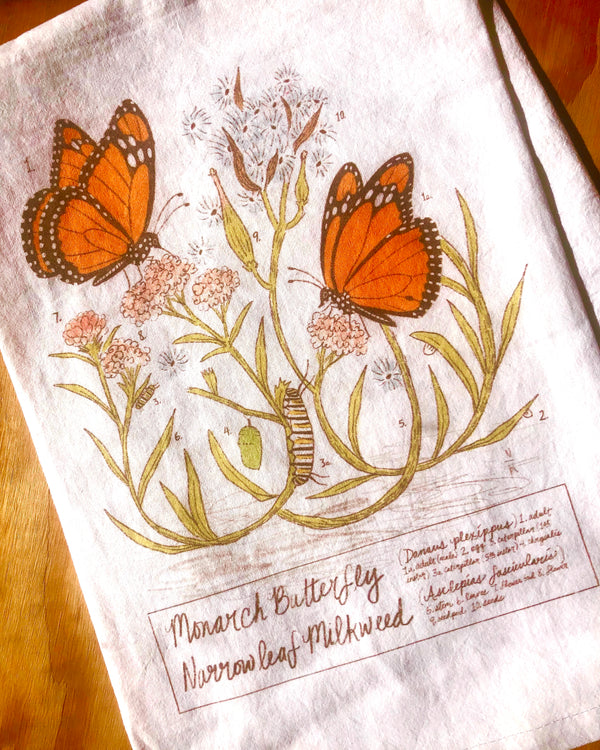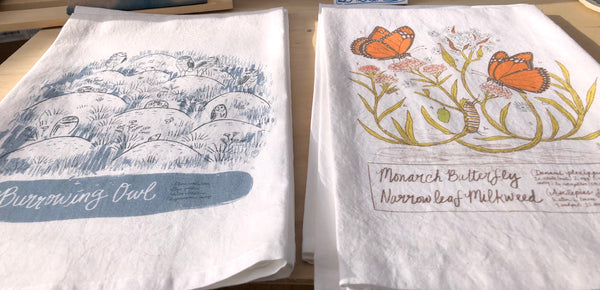 Limited edition flour sack tea towels featuring the Monarch butterfly. Original illustration printed on 100% cotton. 10% off if you buy two or more, automatically applied at check out.
The western population of Monarch butterflies in North America has declined as much as 99% in recent years, mainly due to habitat loss and pesticide use. Our tea towel depicts the lifecycle of the Monarch butterfly and it's caterpillar host plant, the California native Narrow-leaf milkweed. Learn how you can help save the Monarch at https://xerces.org/western-monarch-call-to-action
Narrow-leaf milkweed seeds can be found at https://store.theodorepayne.org/
Items usually ship within 2-3 business days.