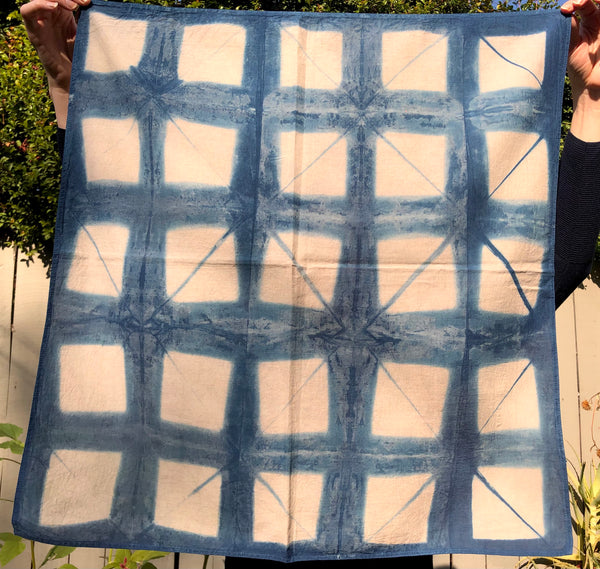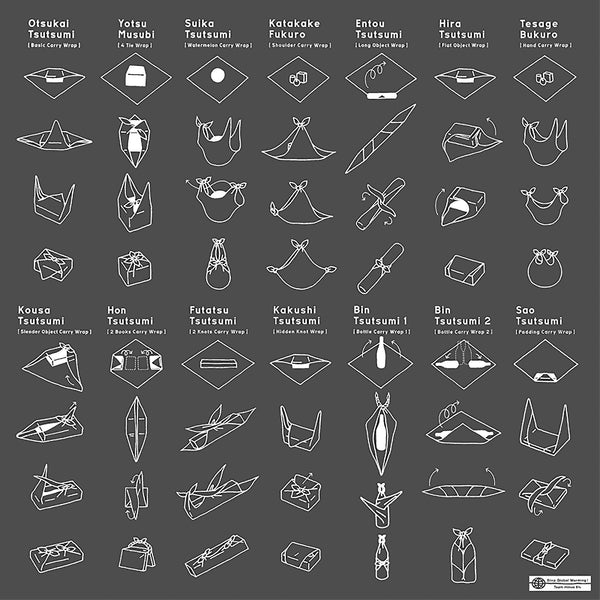 Our bandana is hand-dyed with an organic indigo vat and black walnut on a lightweight soft organic cotton. Inspired by furoshiki, Japanese wrapping cloths, this can be used as a bandana, decorative cloth and fabric to wrap gifts or display objects.
They make a great gift, are multifunctional and can be folded and tied in various ways to carry items as well. Please see pictured diagram for instructions on ways to use the cloth.
hand-dyed
lightweight, organic cotton
sustainably sourced plant based dye
one-of-a-kind
Approximate Size: 23" x 23"
Items usually ship within 2-3 business days.