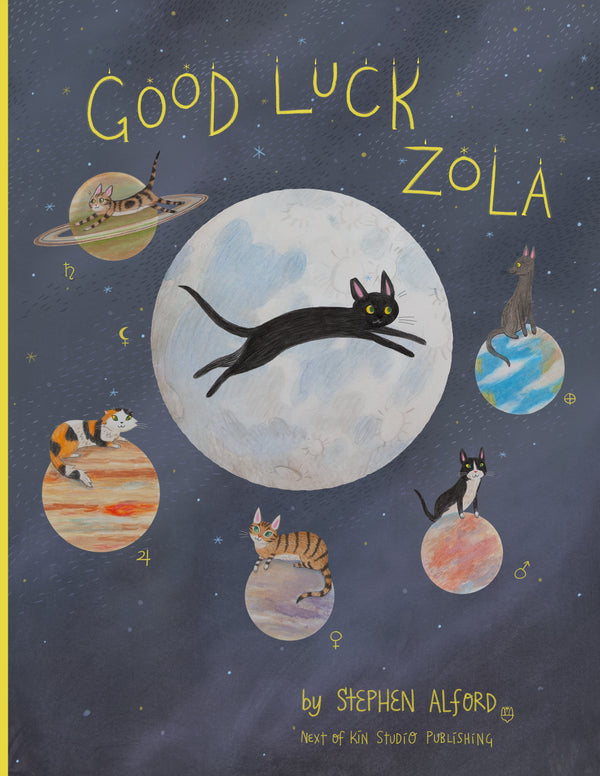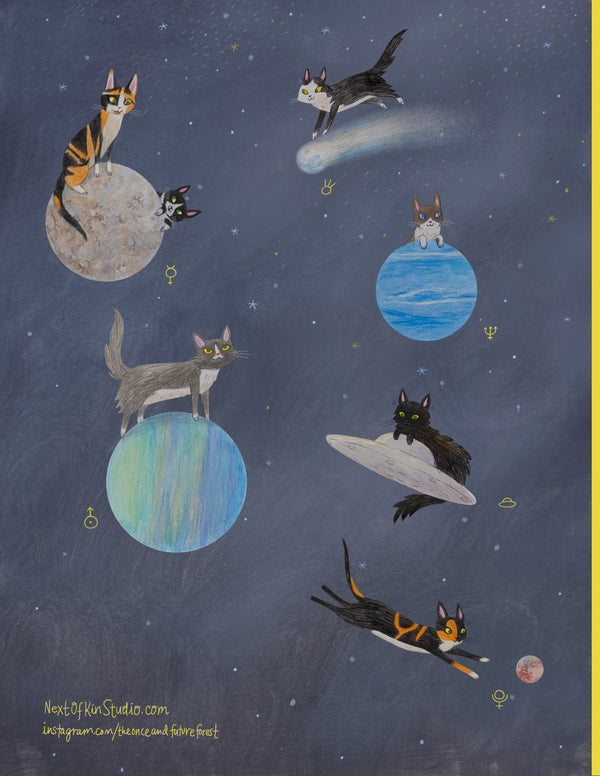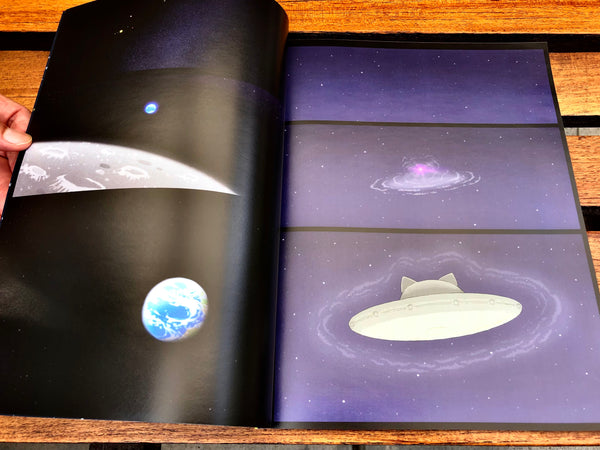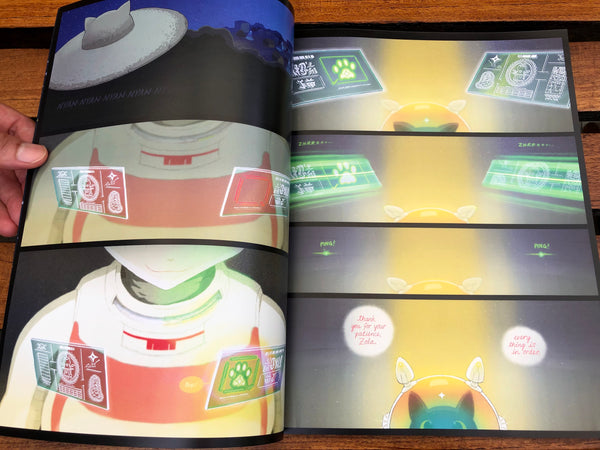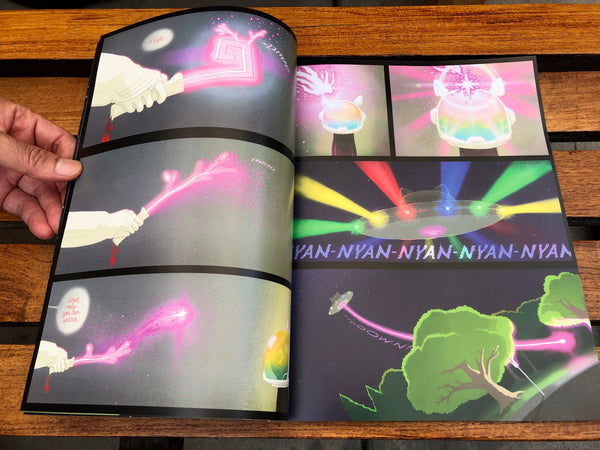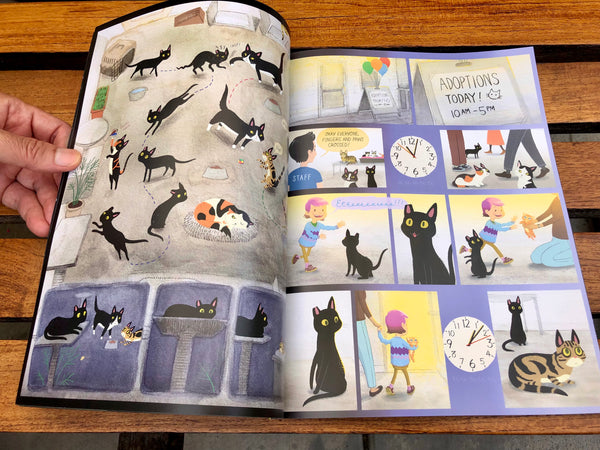 Zola is a cat from outer space who decides to visit earth. She begins her journey as a feral kitten living on the streets of the city, and ends up in a cat sanctuary that gives a second chance for cats to find a home of their own.
While living in the sanctuary, Zola remembers she has a special gift, and discovers that even the smallest acts of kindness can make a big difference!
Read it to your favorite feline or give it to your cat loving friend. 36 pages, full page beautifully rendered color illustrations throughout.
A portion of the proceeds will be donated to Heaven on Earth Society for Animals, a no-kill rescue, sanctuary, health-clinic, and adoption center in the greater Los Angeles area.
Please allow a lead time of 2-3 business days before your book ships.