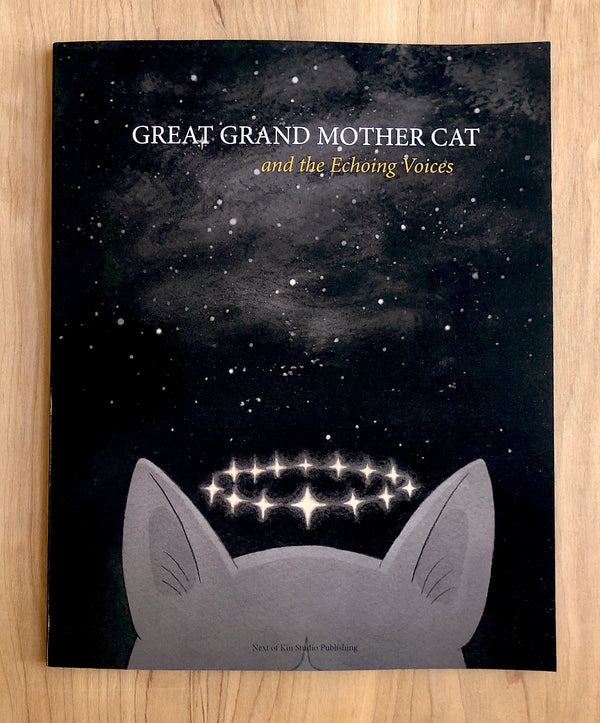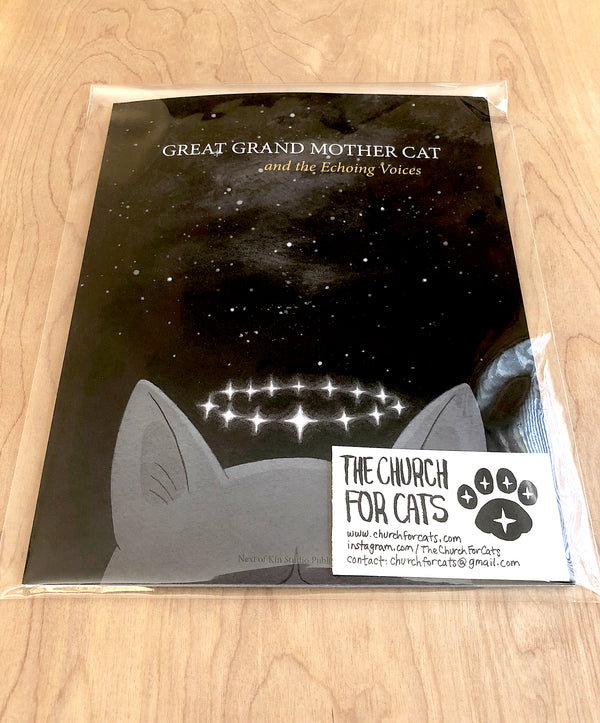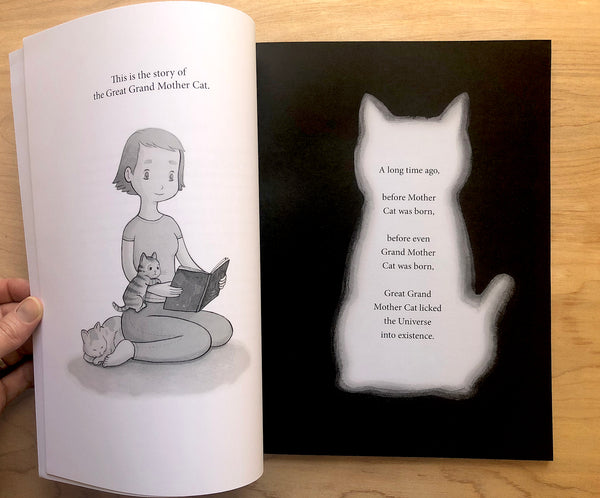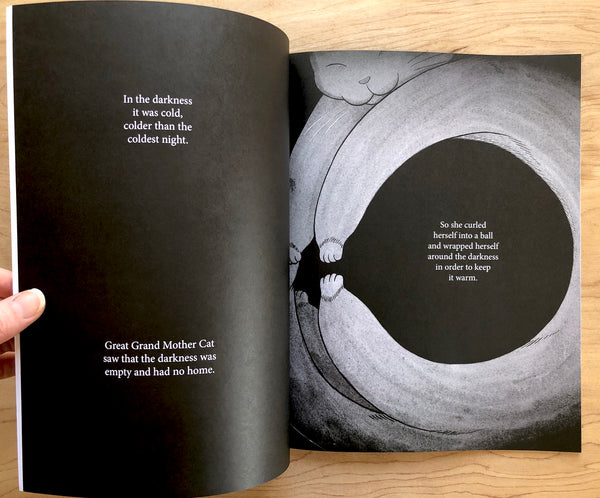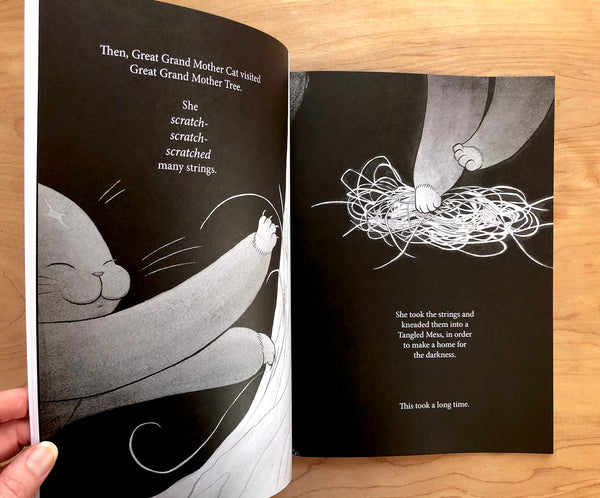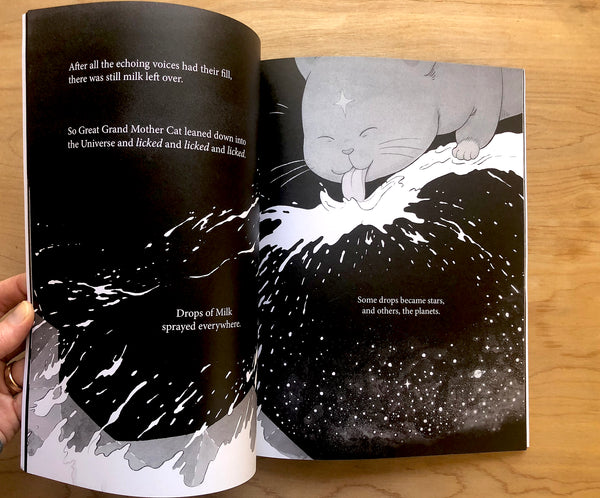 The Great Grand Mother Cat licks the universe into existence! Both silly and profound, this book confirms what your cat already knows: cats really are at the center of the universe!
Read it to your favorite feline or give it as a gift to your cat loving friend. 40 pages, fully illustrated with beautiful black and white ink paintings throughout. 
Book Size: 8" x 10"
If you're buying this as a gift, we have a Gift Wrapped Book Set that is available here.
Please allow 2-3 business days for getting your order ready to ship.