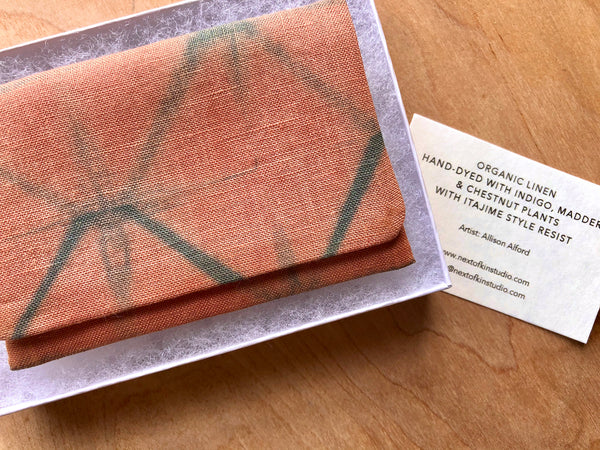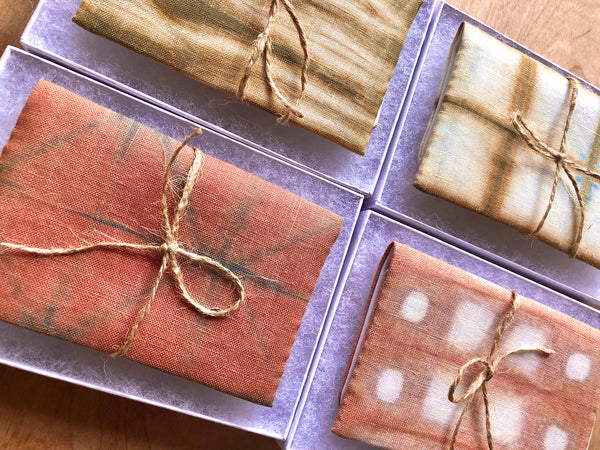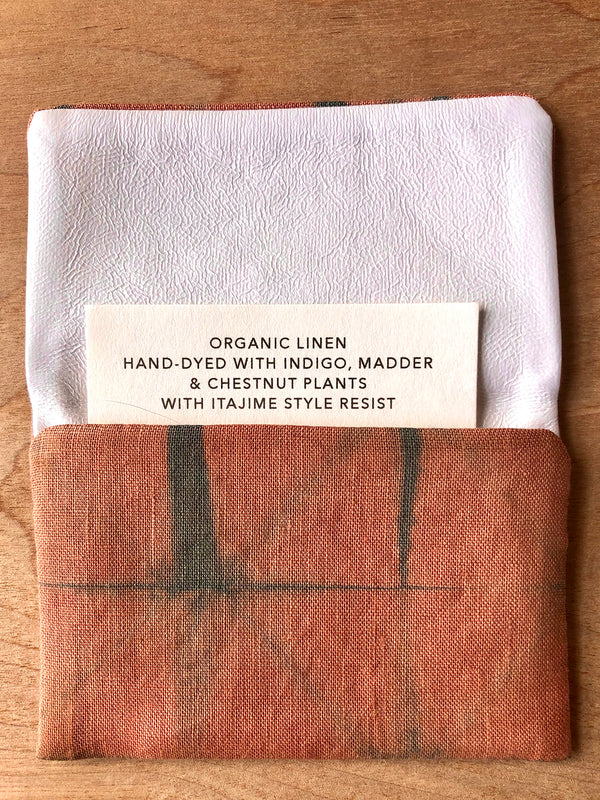 Chakin Ire 茶巾入れ are used in the Japanese tea ceremony. They are little cases to hold a moist toilette that can be used to gently wipe the tea bowl after drinking out of it.
This piece is one of a kind, hand-stitched and hand-dyed with plants for color. Indigo, chestnut and madder plants are used to color the fabric. It is made of organic linen with a waterproof lining and the pattern is created by using itajime, a shibori technique. 
Approximate Size: 2.5" x 4.5"