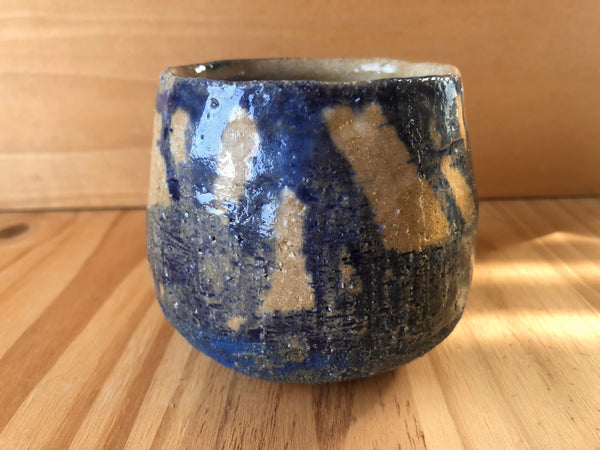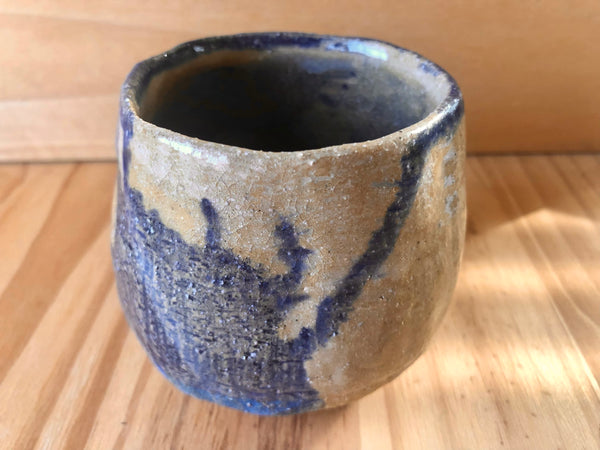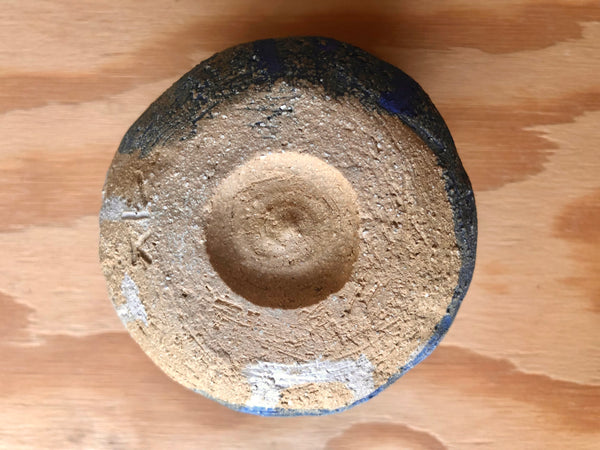 The Indigo Mug is hand-made using a kurinuki method. 
This handle-less mug is glazed inside and out and dripped with an indigo color. The indigo is a two-toned blue, expressing one color where glazed and another where left unglazed.
The feel of the clay and surface design is textured and undulating. A perfect companion for a spicy chai or fragrant tea.
One-of-a-kind, only 1 available.
Approximate size: 3" high x 3" diameter at rim
Food-safe, dishwasher safe.
Items usually ship within 2-3 business days.