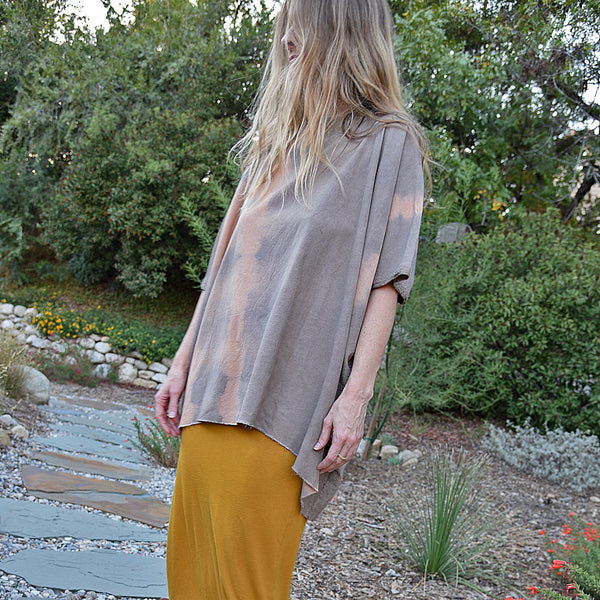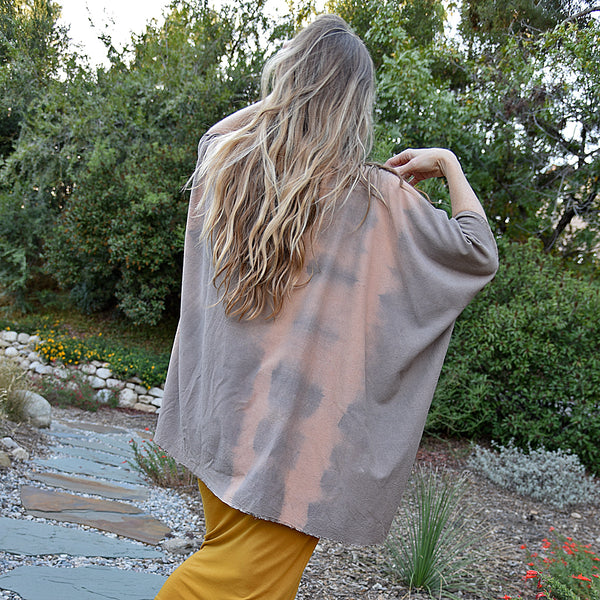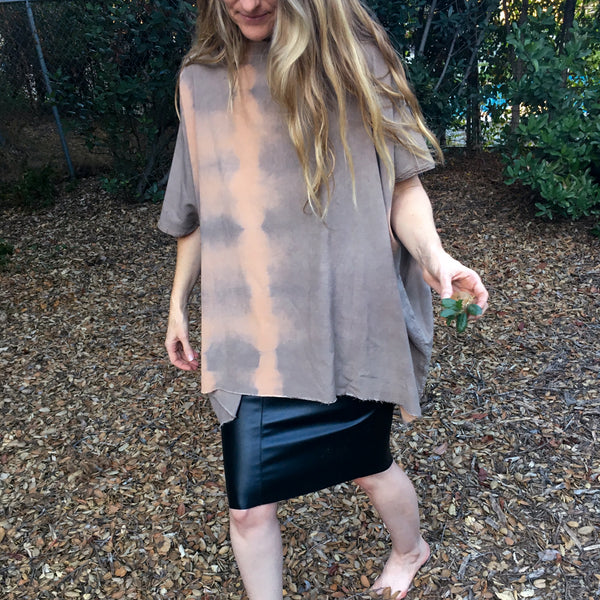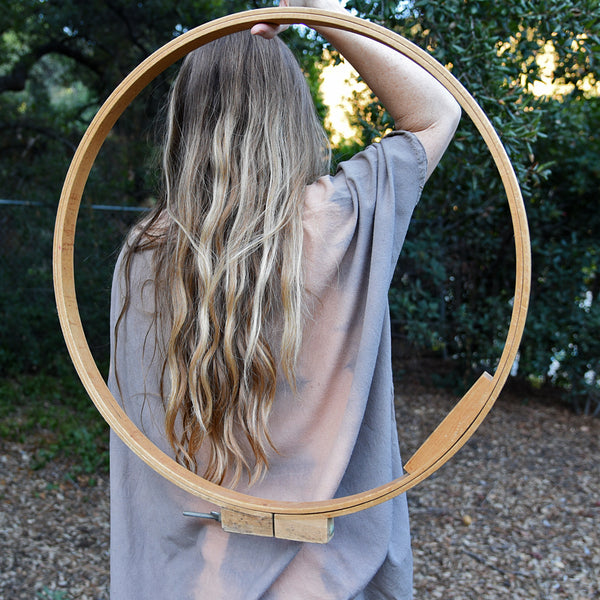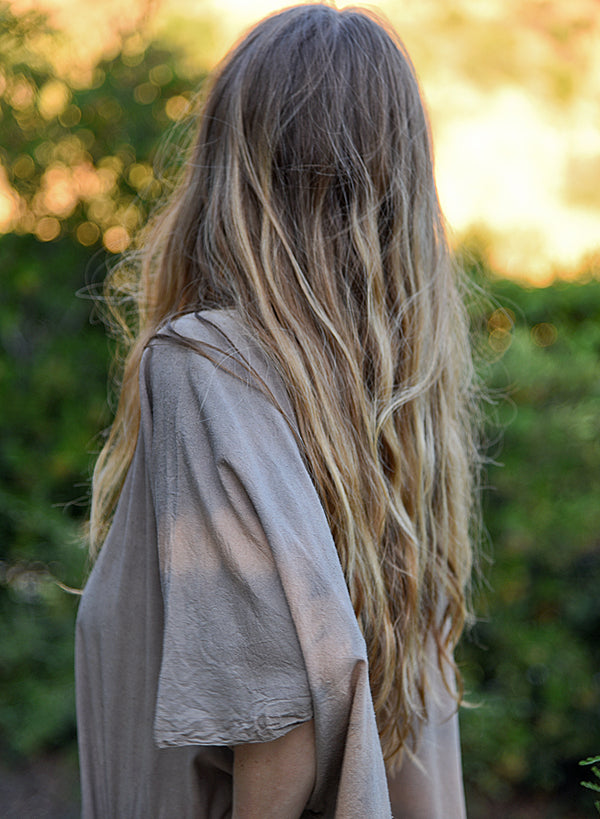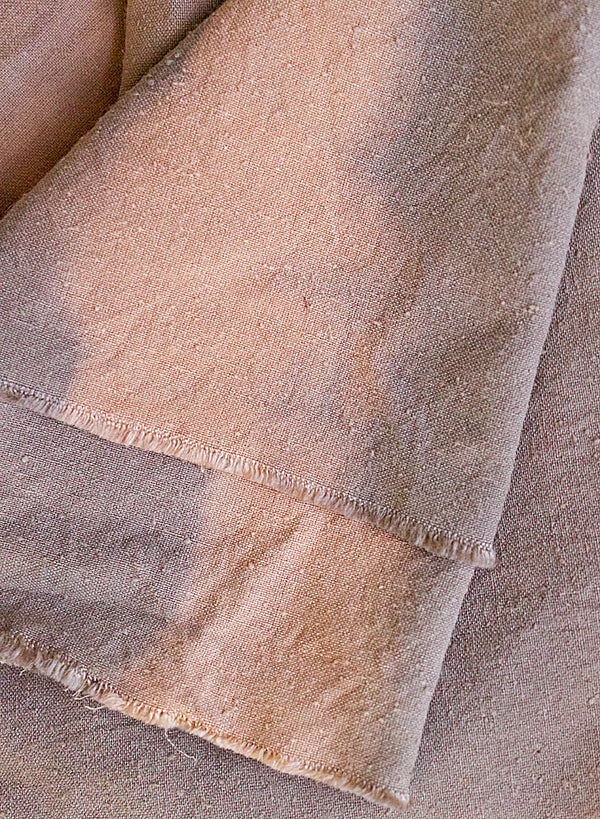 The Holly-dyed Peace Silk Top is naturally dyed with foraged California Holly and is designed with a shibori resist. Holly dyes shades of warm yellows, to salmon pinks to purple greys.
sewn to order and hand-dyed
silkworm friendly raw peace silk
locally foraged, hand-crafted dye
one of a kind, color and dyed elements will be unique and while similar, will not be an exact match to what is pictured
want a different color? we customize everything. email and let us know: nextofkin.studio@gmail.com
Please allow 2-3 weeks for the making of your made-to-order piece. 
Please note that this piece features an unfinished hem at the base of the piece. This frayed edge is part of the design, see picture below.
This item is made in one size only, please see measurements before buying. The model typically wears a small.
Approximate Measurements: Length: 28" Width: 38" lying flat, 76" width circumference
What is peace silk? Please see our Materials and Process page for more info.
Photography of the Holly-dyed Peace Silk Top is by Laura H Parker