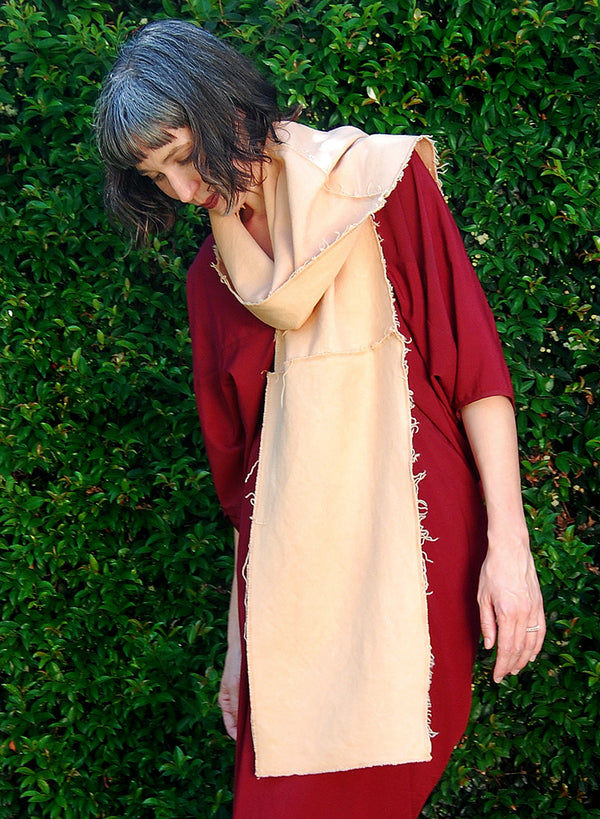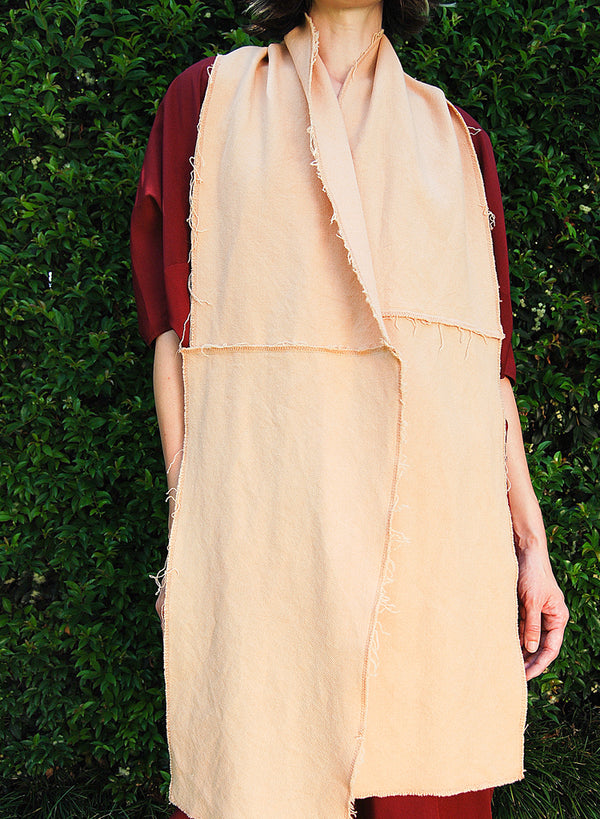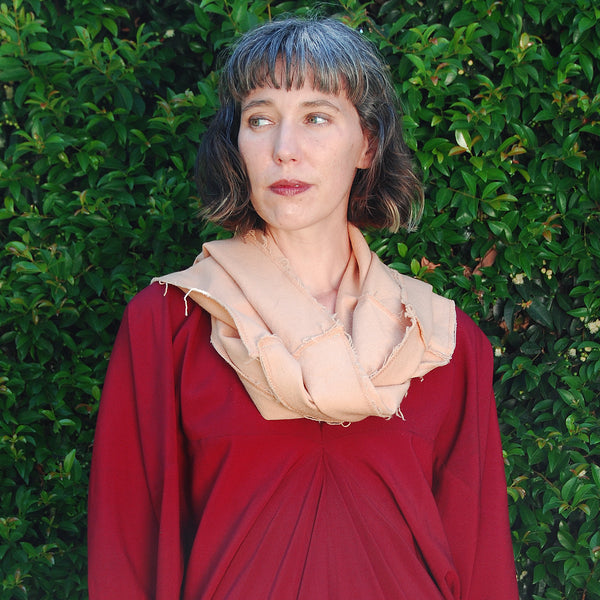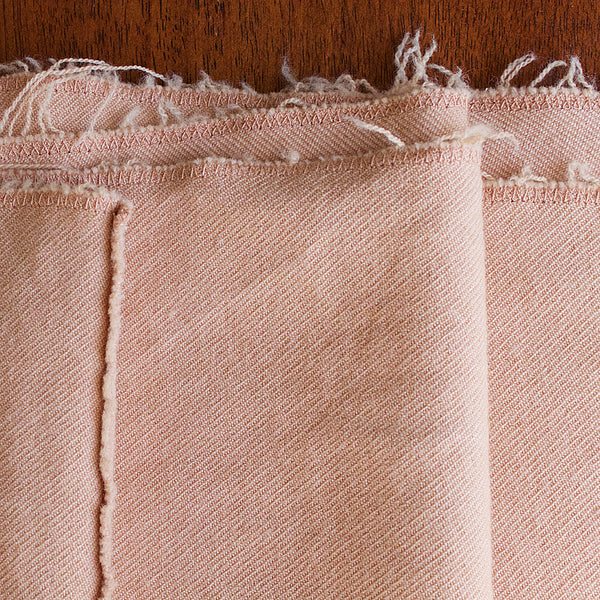 The Holly-dyed Rambouillet Wool Scarf is hand-dyed with foraged California Holly. The fabric is made of Rambouillet sheep's wool from a multi-generational California ranch. 
sewn to order and hand-dyed
made with premium Rambouillet wool raised with Climate Beneficial land management practices
use of this material supports Bare Ranch as they transition to carbon farming
locally foraged, hand-crafted dye
one of a kind, color and dyed elements will be unique and while similar, will not be an exact match to what is pictured
want a different color? we customize everything. email and let us know: nextofkin.studio@gmail.com
The item is custom made so please allow a 2 to 4 week lead time for the making of your piece.
Each scarf is one of a kind and while the design will be similar to what is pictured, it's likeness is approximate. While all of the fabric's edges are given a solid finished stitch, fraying is allowed to occur for a raw, luscious look.
This item is made in one size only, please see measurements before buying.
Approximate Measurements: Length: 77" Width: 10"
Please read our Materials and Process page for more info on where your piece is from and how it was made.
Find out more about this fabric and the farm that it's from.