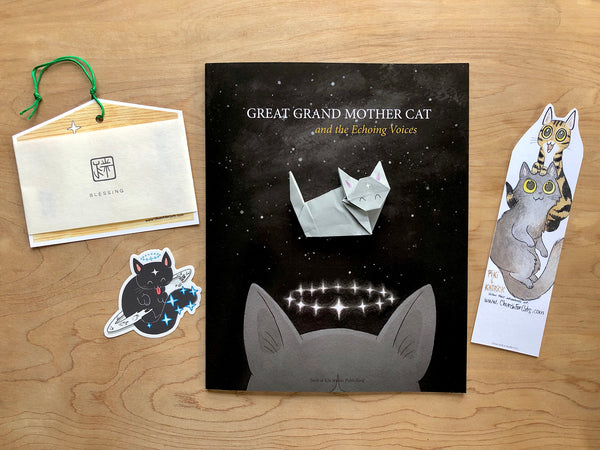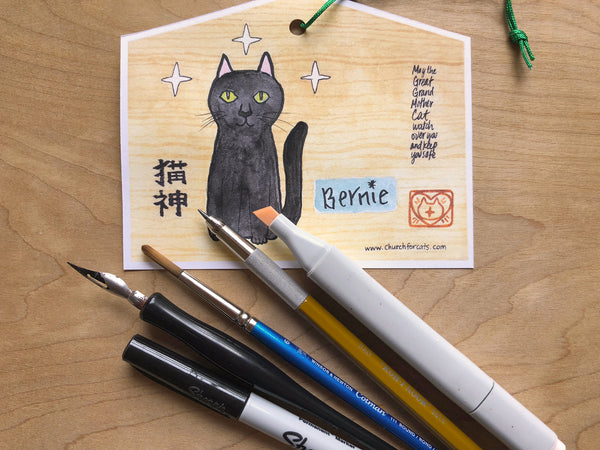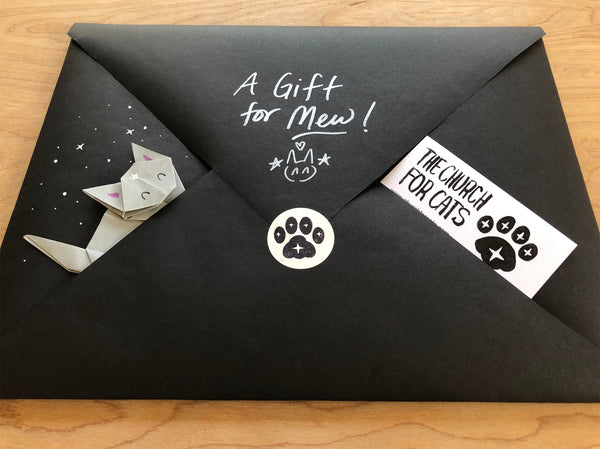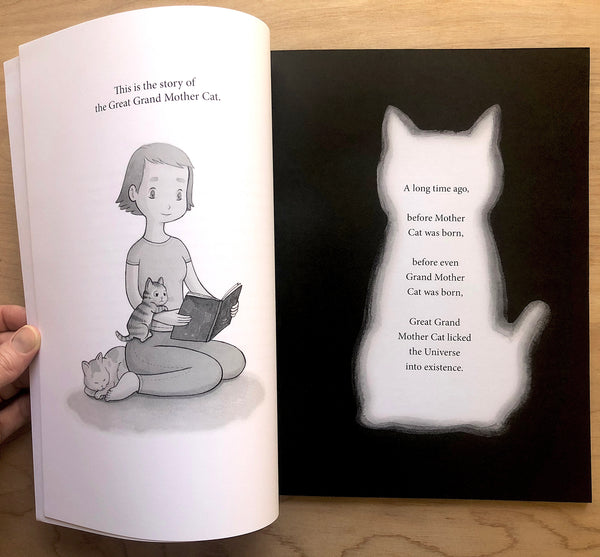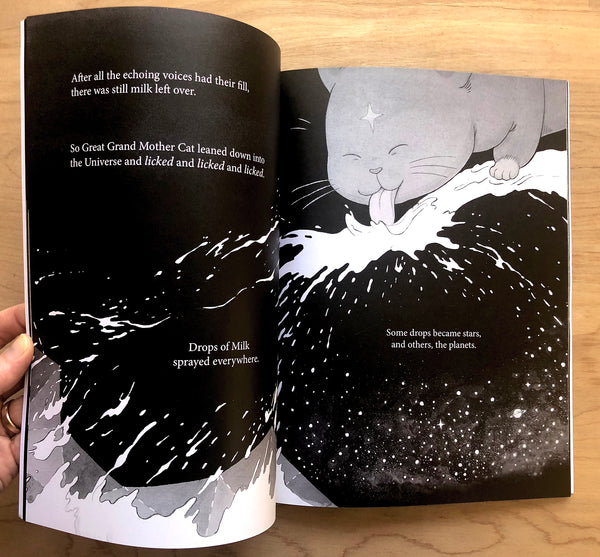 Know someone who can't get enough of cats? Send them our custom Gift Wrapped Book Set!
The Gift Wrapped Book Set includes:
Signed copy of Great Grand Mother Cat and the Echoing Voices 
Origami Great Grand Mother Cat
Cat Blessing Card Tag
Great Grand Mother Cat Vinyl Sticker
Custom Printed Piki and Katrick Bookmark
Book Size: 8" x 10" 
Gift Wrapped package size: 9" x 11.5"
Great Grand Mother Cat and the Echoing Voices:
The Great Grand Mother Cat licks the universe into existence! Both silly and profound, this book confirms what your cat already knows: cats really are at the center of the universe!
Read it to your favorite feline or give it as a gift to your cat loving friend. 40 pages, fully illustrated with beautiful black and white ink paintings throughout. 
Cat Blessing Card Tags:
In addition to the book and other items above, your gift recipient will receive a Cat Blessing Card Tag. These blessing cards are customizable and come with a blank space for your recipient to fill in the details of their favorite feline. (An example is pictured here with one of our favorite cats, Bernie!) Please see our Cat Blessing Card page for more info!
We custom gift wrap each order, please allow 2-3 business days for getting your order ready to ship.
P.S. If you just want the book without the deluxe gift wrapped option, please visit this link.