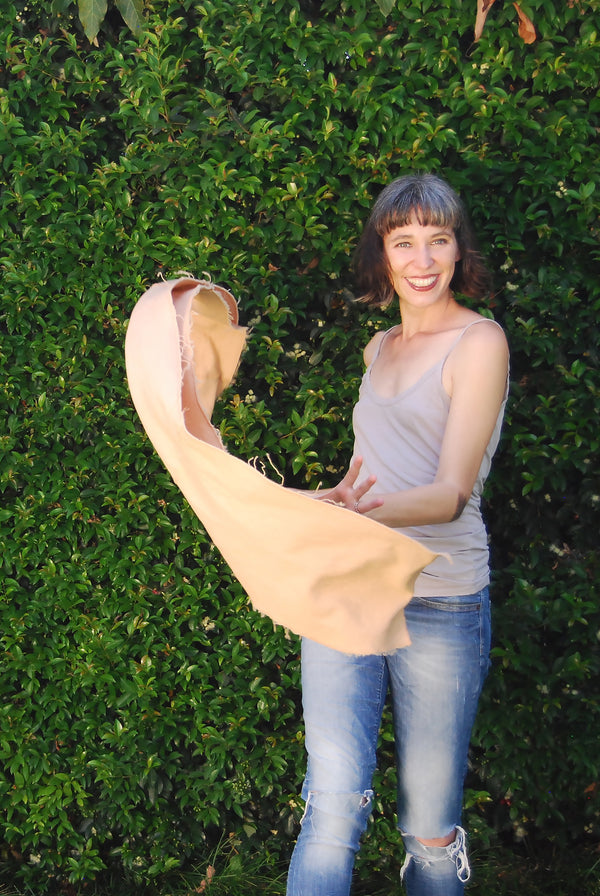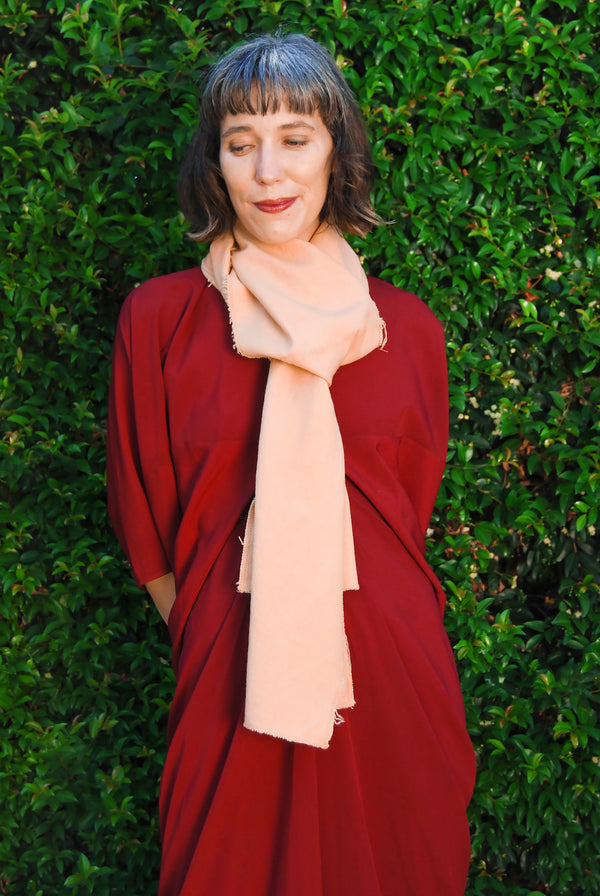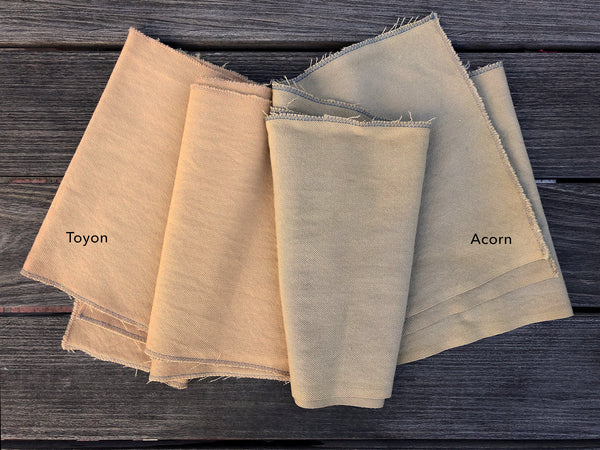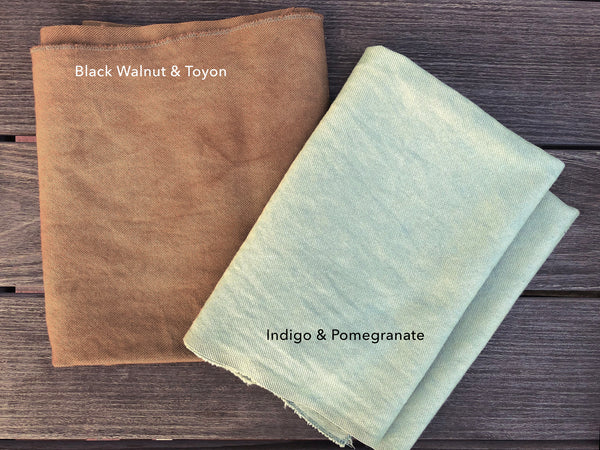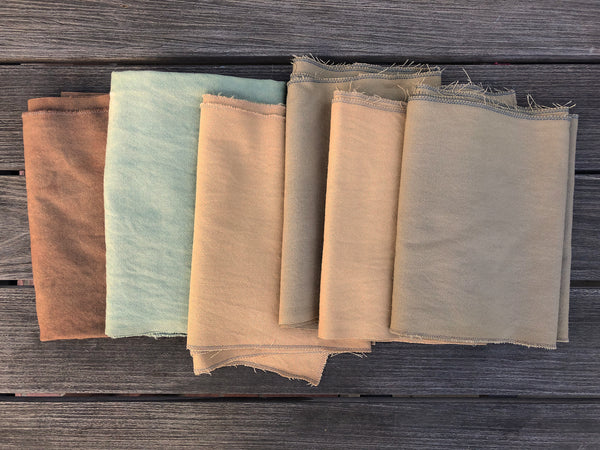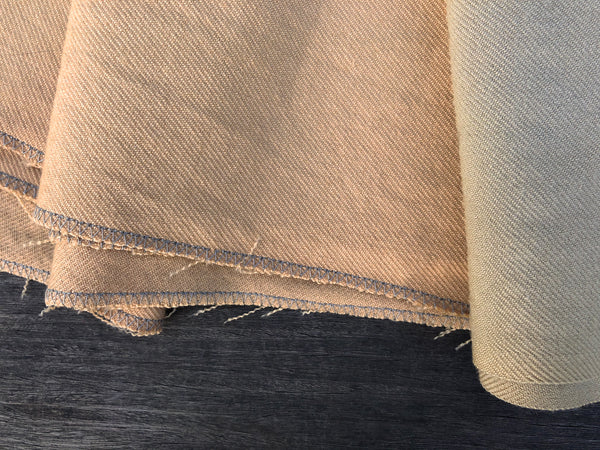 The Climate Beneficial Wool Scarf is hand-dyed with plants. The fabric is made of premium Rambouillet sheep's wool from a multi-generational California ranch. 
100% plant based, hand-crafted dye
limited edition scarf, only 1 or 2 available in each color
ecofriendly, sourced from a farm practicing a regenerative form of agriculture called carbon farming

one of a kind, color and dyed elements are entirely unique
Subtle color variations are allowed during the dyeing to allow a hand-made feel to your scarf and the color of your scarf may slightly vary from the photo.
Approximate Measurements: Length: 65" Width: 11"
Curious about climate beneficial wool? Please see our Fabrics page for more info.